Spring is the perfect time to get together with the kids and all the family to throw an Easter Party. Spring signifies new life and certainly better weather. With the sun finally beginning to shine, it's the perfect time to embrace the outdoors (weather permitting) and celebrate being together. 
Make it a celebration to remember with these top tips for the ULTIMATE Easter Party. Not celebrating Easter? These tips can also be tailored to suit any spring celebration or get-together!
 You can't have an Easter party without an egg hunt! An old favourite loved by generations old and new. Create a map of your garden or inside your home. Start with a little basket, add the map and even add some little bunny ears to help the kids get in the spirit. To get them excited, why not start with one chocolate egg in the basket too. For younger children, place little bunny footprints near to where the eggs are hidden to get them started. These can easily be made inexpensively using coloured paper or card.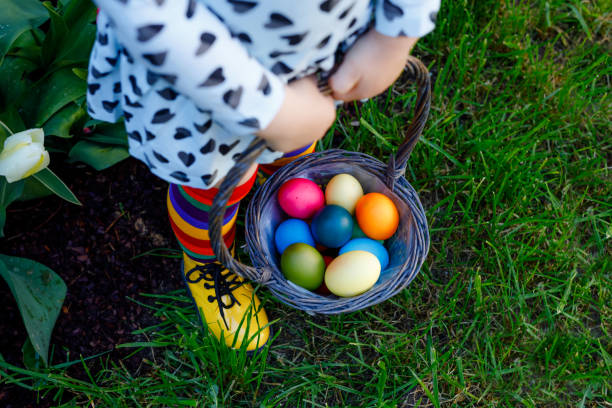 #2 Keep the kids Entertained
Whilst the Easter egg hunt will be the main event for the Party, it is good to have other activities to keep the little ones entertained. Why not have a 'Colouring Station' with an Easter theme. Add coloured card, plain paper, non-permanent markers and crayons in a decorative Easter themed mug or empty tins decorated with ribbon. Let their creative minds run wild. Another fun idea is to do an Easter themed 'Pin the Tail on the Donkey' such as 'Pin the Cotton Tail on the Bunny'.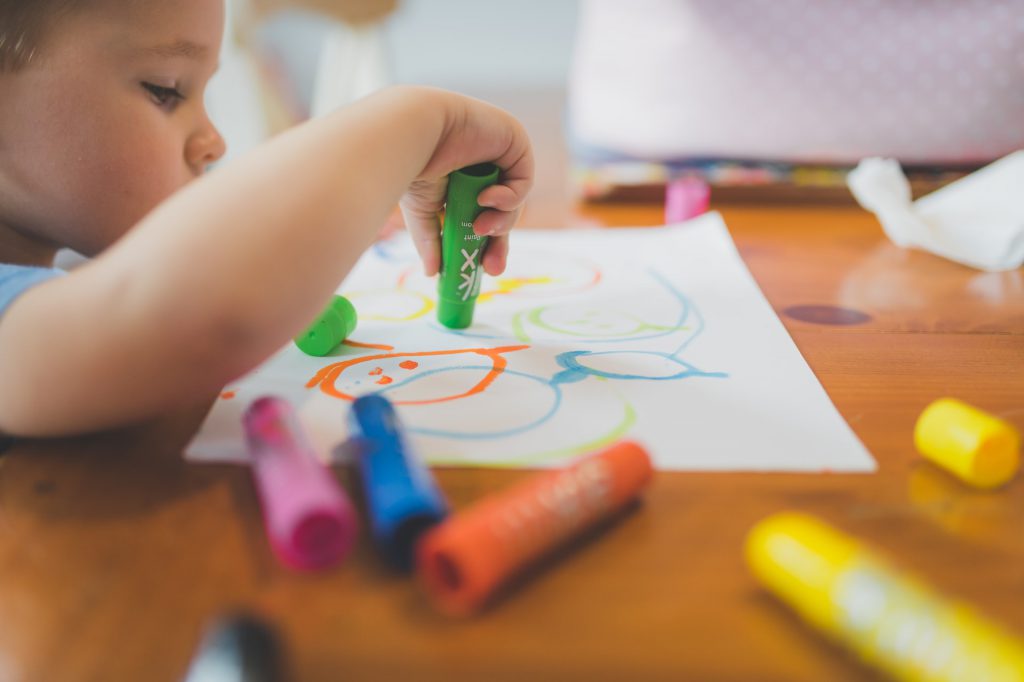 #3 Fun Treats for your Easter Party
It wouldn't be an Easter Party without some delicious Easter themed treats that all the family will enjoy. These Easter cookies are easy to make with the kids and the kids can get stuck into the decorating. With just a handful of ingredients needed to make the cookies these sweet treats are also budget friendly. The cookies can be shaped with animal cookie cutters and decorated with frosting and colourful sprinkles. Get the full recipe here.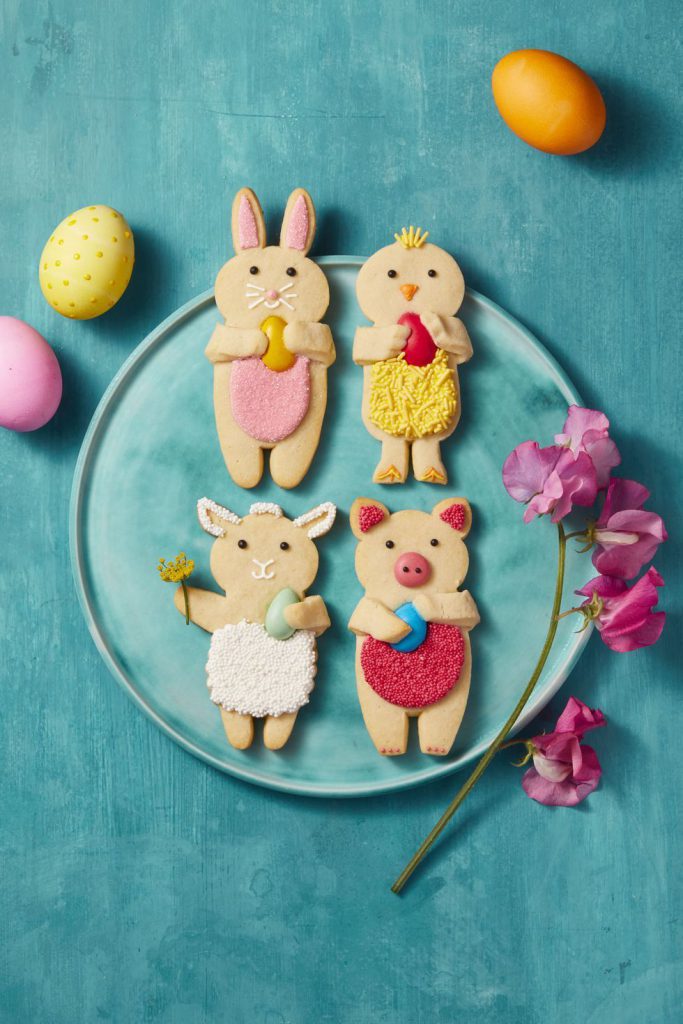 #4 Easter Party Games for the whole Family
An Easter get-together with the whole family is a great way to spend quality time together. My recipe for success when it comes to family gatherings? Keep everybody busy by playing games that the whole family can get involved with, whatever their age. Here are a couple of classic fun games loved by all:
Egg Push – This Easter family game is lots of fun for everyone. Each player needs to roll an egg with their nose (without using any other parts of their body) from start to finish. Whoever does it first – wins! This game can be played inside or out, on a table or on the grass. Mark a start and finish line with coloured tape or decorative card. Have a prize for the winner(s) such as an Easter cookie or a chocolate egg. The eggs can be raw or hard boiled if you want to guarantee less mess!
Bunny Hop Race – Just like the classic sack race only Easter themed! Use old potato sacks or large pillow cases. Just like the egg push, set up a start and finish line. First Bunny to hop over the finish line wins an Easter themed prize! This game is probably best suited to outdoors on soft grass.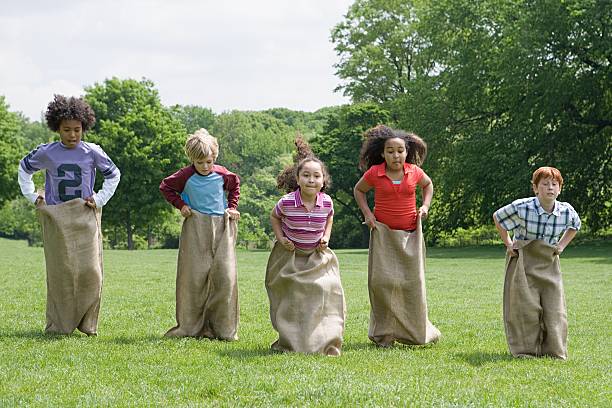 Kids love to dress up and Easter is no exception. Why not get the kids involved and make some Bunny Ears. It is simple to do for the little ones and will help to them entertained. The bunny ears can be made in advance or as part of a party activity. 
Here's what you will need :
Brown or White card
Pink Paper
Glue
Cut a strip of card long enough to go around your head. Measure around your head with the card and staple or glue the card to the correct size.
From brown/white card cut two long ears. Cut two smaller pink ears and glue them to the centre of the brown/white ears.
Stick the ears inside the headband. Add any other embellishments you have to hand such as ribbons, glitter or buttons to make each one individual.
Leave to dry and the you are ready to hop!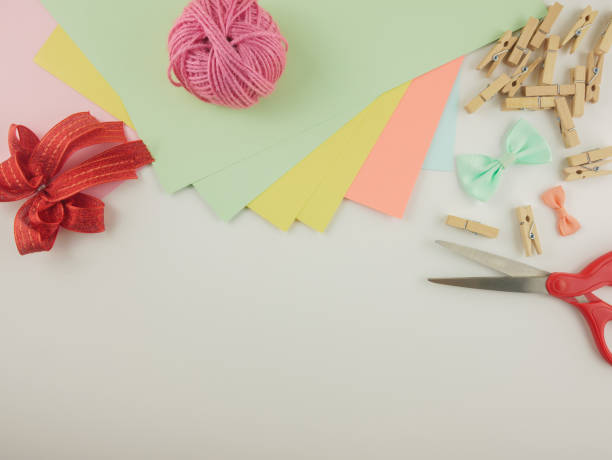 With the sunshine and the flowers starting to bloom, spring is my favourite season and what better way to celebrate spring than with an Easter party. Party planning can be challenging at times (believe me, as a Party Planner, I know) but if you follow these tips for the ultimate Easter party, you can't go wrong! 
If you would like support planning your Easter get-together (or any other big event or Birthday party), get in touch today for a stress-free party planning experience: