Halloween has become increasingly popular here in the UK in recent years, with many over the top Halloween traditions travelling here from across the pond, Halloween is now THE time to throw a kids party. Whilst a bowl of sweets, some cat ears and bobbing for apples might have previously been sufficient, kids Halloween parties now tend to be a much larger affair. When it comes to planning your kids Halloween party, bigger is most definitely better.
As a Children's Party Planner, I have seen it all and I have drawn on this experience to put together the ultimate guide to planning a kids Halloween party including:
Costumes for your Kids Halloween Party
When you think of Halloween, costumes are probably one of the first things that comes to mind and no kids Halloween party is complete without fancy dress costumes. Whether you are hosting or attending a kids Halloween party, a good costume is a must, these are three of my favourite Halloween costumes available to buy this year: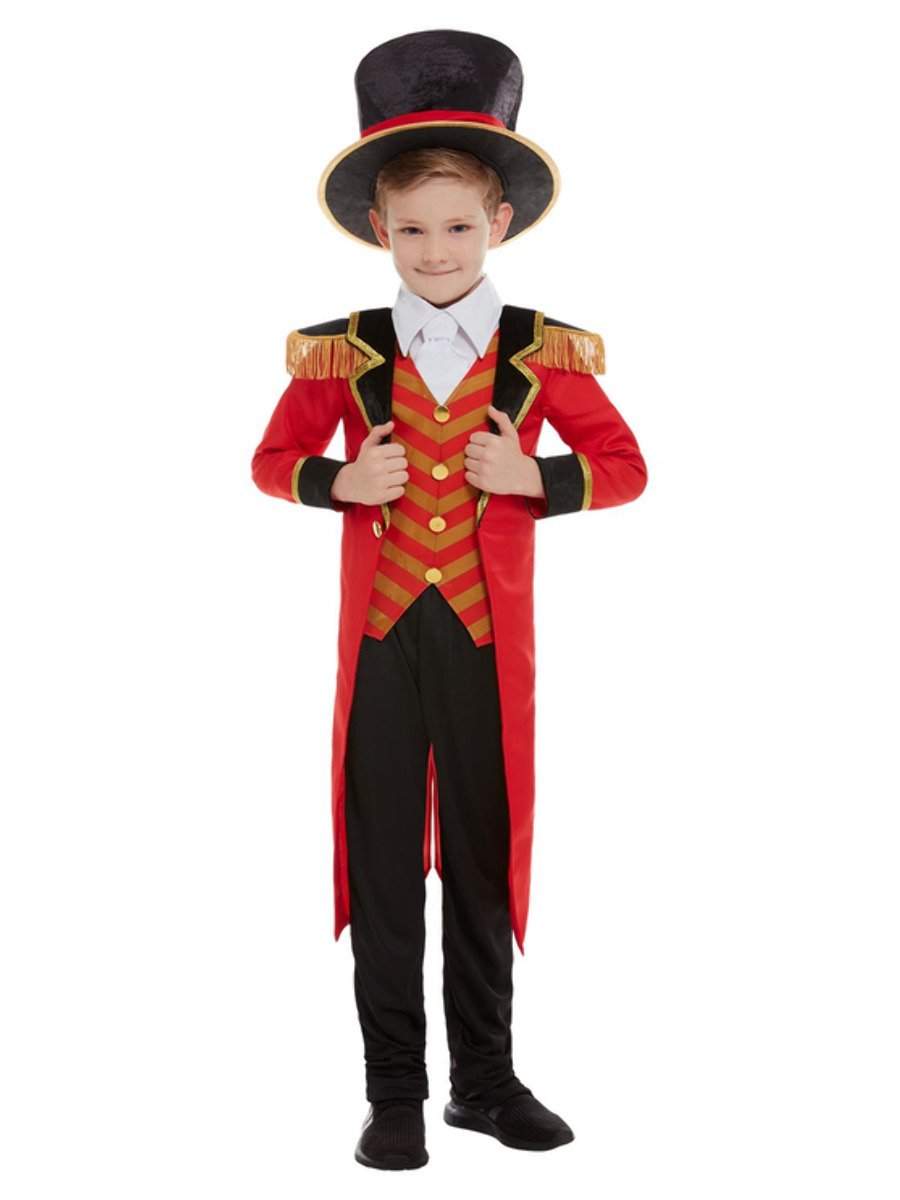 For something a little bit different, I love this Ringmaster costume from Smiffys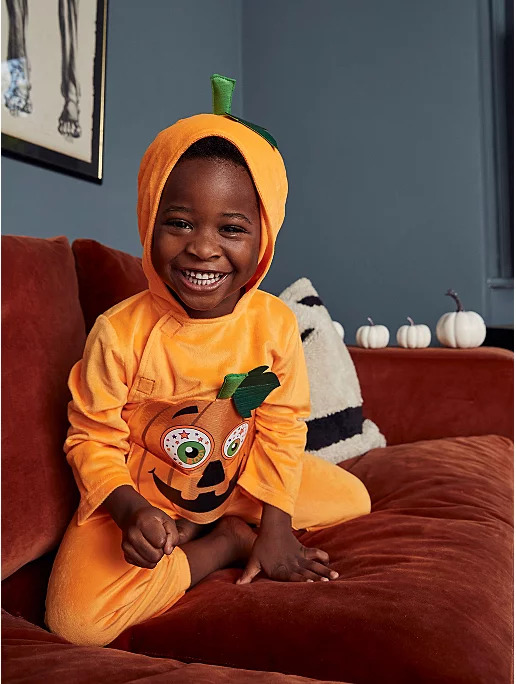 For a more classic Halloween costume you can't beat a pumpkin costume, particularly for younger children - how cute is this costume from Asda?!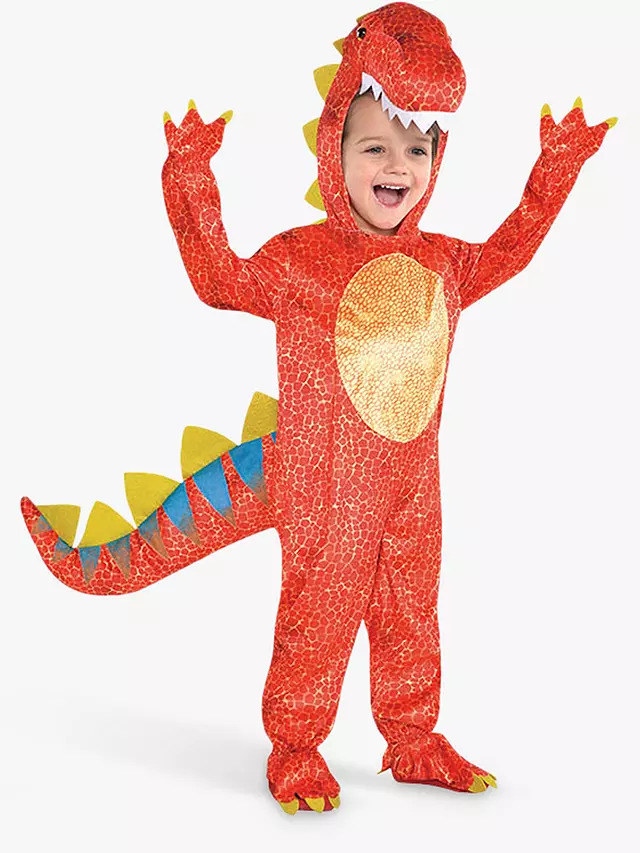 My final favourite Halloween costume that I have seen this year is this dinosaur costume from John Lewis - something a little bit quirky!
A top tip for finding the perfect Halloween costume if you are low on time is to have a look at your local supermarket when you are doing your weekly shop. Remember – dressing up doesn't just have to be for the kids, if you are hosting a kids Halloween party, why not get in on the fun too!
Planning your Kids Halloween Party Decor
The secret to a successful kids Halloween party is the decor. For a cohesive kids Halloween party, you could consider having an overall theme for your party which extends across your costumes and decorations, for example, all your decor items and costumes could be pumpkin-themed. Having a theme can help make your kids Halloween party feel more organised and coordinated – but it's your party so if you like the feel of a mishmash of all the decor and costumes then go for it!
When planning your kids Halloween party decor, it can feel overwhelming thinking about decorating your entire home or several rooms. Instead, I recommend prioritising your tablescapes. Identify a table in a prominent position that you can fill with food and drinks for your guests (more on this later) and start by decorating the table and wall behind. To nail your Halloween party tablescape some of the decorations I love are candles or Halloween fairy lights dotted around the table, themed decorations such as pumpkins or spiders and bunting to drape across the wall or around the table.
Of course, carved pumpkins are also a necessity. Try buying pumpkins in a range of sizes, carve spooky faces into some and leave some, this will give your decorations some variety.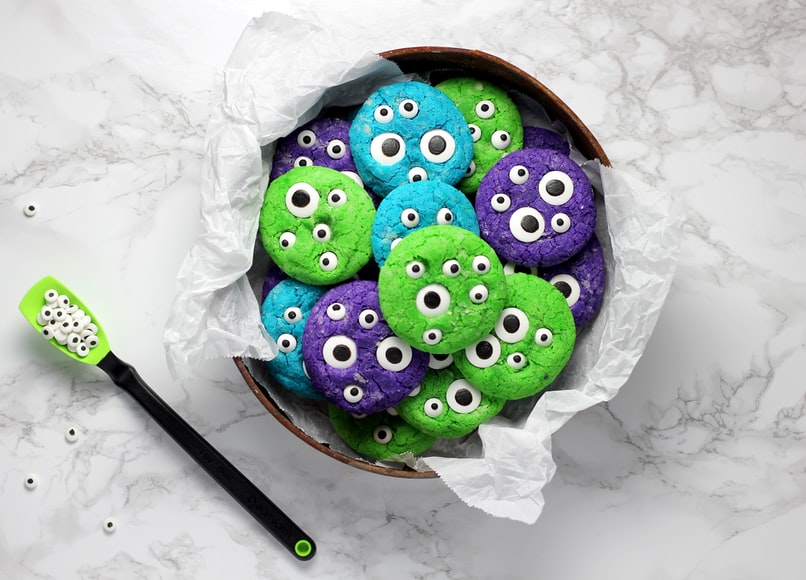 Planning your Kids Halloween Party Food and Drinks
If your kids are anything like mine, they are always hungry. Having some delicious food and drink options is essential to keep your little guests happy. Decorated biscuits and cupcakes are a great way of incorporating the Halloween theme into your refreshments and are easy (ish) to make at home or find in the supermarket.
For a healthier option, this Banana Ghost recipe from the Range, made by decorating the bananas with chocolate chips is a creative way of encouraging the kids to get 1 of their 5 a day.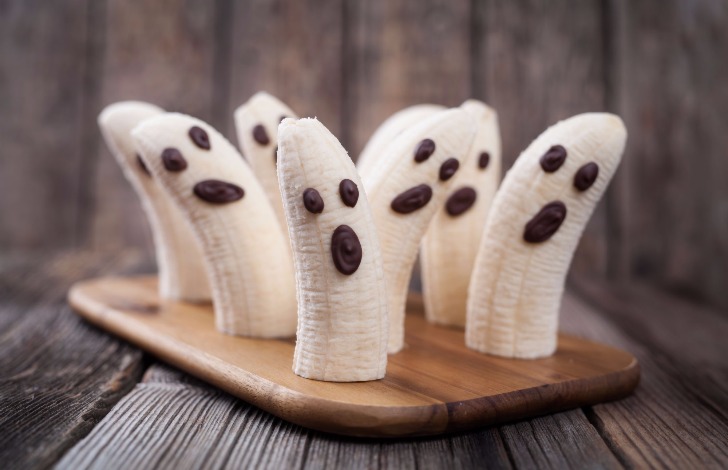 Serve your spooky snacks with a gruesome punch – choose a recipe that includes cranberry juice for an added element of gore. If there are adults attending, why not make an alcoholic version for your older guests so that they can be part of the fun.
Top tip – the inside of your pumpkins are delicious and nutritious so have a go at making pumpkin pie for your guests to avoid waste!
If you are struggling to find Halloween themed food options, serve your snacks with Halloween plates and napkins to keep the theme going.
Planning your Kids Halloween Party Games and Activities
Your costumes are sorted, the decor is looking scary and your food and drinks are good to go, the final thing to consider is what your little guests are going to do at the party. To keep the kids entertained and out of trouble, I recommend planning a few Halloween games and activities in advance. 
The Halloween game options are endless… of course, there are the classics such as bobbing for apples or eating a doughnut off a string. For something a bit different, buy some sweets or chocolates and split the kids into teams. Each child is given a spoon which they must hold in their mouth and use to scoop up the sweets and run to transfer the sweets from one bowl to another. The children take it in turns and the first team to transfer all of the sweets wins.
Another fun Halloween activity for kids is to cook spaghetti in advance of the party. Once the spaghetti has cooled down, place sweets in a bowl and the spaghetti on top. The kids then have to put their hands in the slimy spaghetti to reach the sweets. 
Doing a tasting game, where the kids are blindfolded and try different foods/ condiments some of which are a trick and some of which are a treat can also be fun. Be sure to check that the children do not have any allergies before playing this game.
Planning a Kids Halloween Party - the Ultimate Guide
Halloween is a magical time of year and one of the best ways to make special memories with your kids is to throw a Halloween party for them and their friends. This guide to planning a kids Halloween party has covered all of the essentials – costumes, decor, food, drinks and games – if you get these right, you are on your way to hosting a successful party.
If you would like some support planning a kids Halloween party, or a party for another occasion – get in touch!