It wouldn't be wrong if we officially christened 2020 as a tumultuous year and the start of 2021 wasn't much better. It's a time we would all like to forget. We have lost out on so much. Kids parties took a different turn in 2020. From socially distanced parties taking place on the driveway, to singing happy birthday songs on the doorstep.
A void is left in our hearts as we have missed hugging our friends and family. Children have missed school and the enjoyment of celebrating their birthdays with their friends. It's been a tough time, but as rightly said 'Every cloud has a silver lining', and we are all slowly moving in that direction.
The Impact of Covid on Kids Party Trends for 2021 and 2022
With the easing of the lockdown restrictions, people are now able to meet their near and dear ones. Children's birthday parties, milestone celebrations, garden parties and entertaining are back on and we have all been enjoying little happy gatherings again. We no longer need a reason to celebrate. We have all been celebrating our friends and family, hugs and cuddles, and the joy of going back to normality.
But, although things appear to be returning to normal and further lockdowns are unlikely, the possibility of restrictions coming back into play remains a concern for many of us. Many people continue to feel cautious about large gatherings and this has impacted kids party trends in 2021. Many of these trends are likely to continue on into 2022 because the party simply must go on.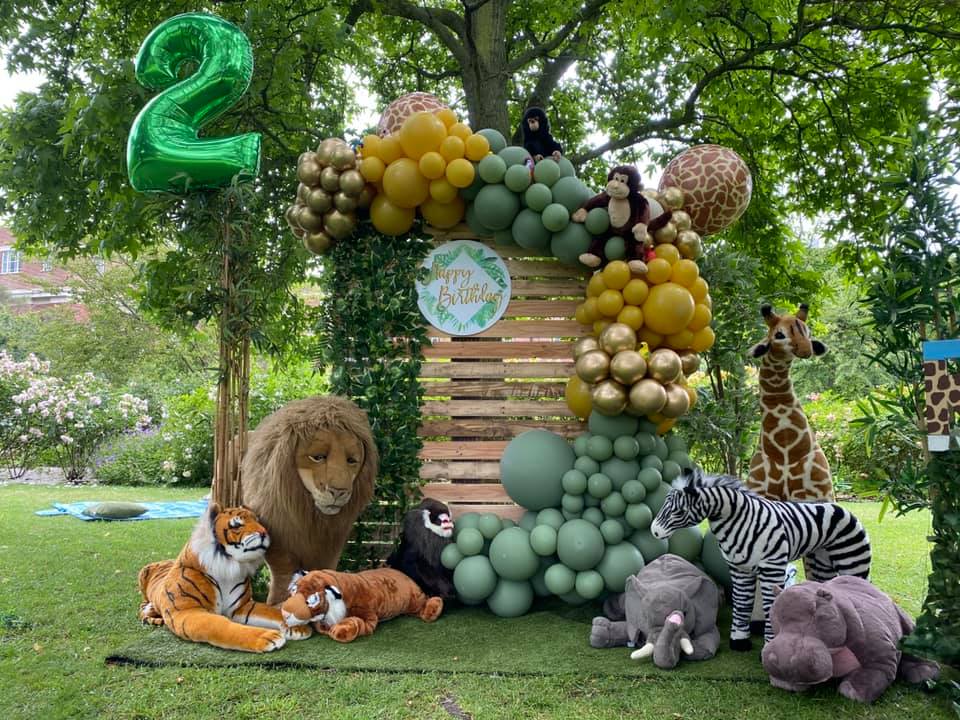 The Top Party Trends to Transform your Kids Party in 2021 and 2022
At Party Genie, we have missed out on planning parties for our lovely clients for much of 2020 and the first half of 2021. We have been over the moon to be able to plan magical kid's parties and creating bespoke décor ideas once again. We believe in making magical memories. Hence, we have been working very hard behind the scenes to bring to you the top kids party trends for 2021 and 2022.
This guide includes our top 10 favourite party trends that have taken the children's birthday parties to a different level…
#1 Top Kids Party Trend for 2021 and 2022 - Individual Grazing Boxes/ Platters
Grazing tables were the focal point of a lot of birthday parties and celebrations in 2019. Once Covid hit, businesses shrunk the goodness of a grazing table into a box or smaller platters for each household. These are boxes of heaven for mini food lovers, consisting of a selection of handcrafted sandwiches, dips, fruits, crackers, mini cakes and various sweet and savoury delectable goodies. Keeping in mind the current situation and the fact that people remain cautious, individual packed boxes or platters work really well. Individual grazing platters are bespoke and look too good to eat, but most importantly, in the current climate, they are relatively covid-safe and they are likely to be a trend that will stick around for the rest of 2021 and into 2022.
#2 Top Kids Party Trend for 2021 and 2022 – Instagram-able Installations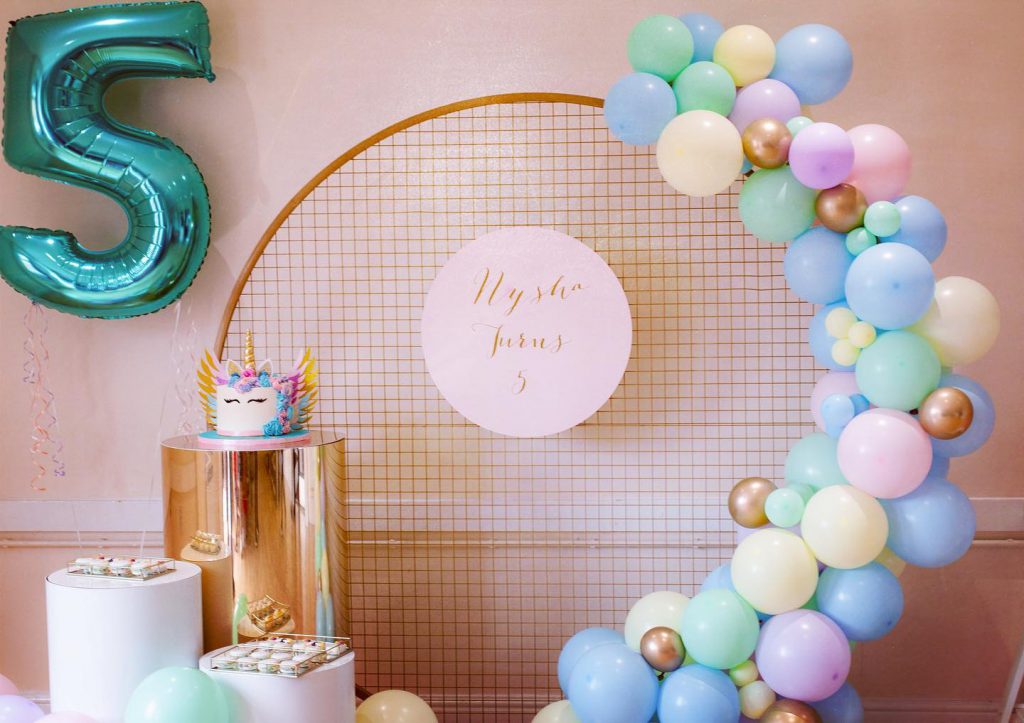 Instagram worthy décor and backdrops are extremely sought after and with social media becoming increasingly prevalent, this is a kids party trend that is only going to get bigger in 2022. At Party Genie we take pride in creating Instagram-able installations. Nowadays, everyone wants to outdo themselves with backdrops and decor that look larger than life. Whether your party is for a child's birthday or an adult, having a décor with a wow factor is key. With our extraordinary backdrop offerings, we want everyone to go 'WOW' the minute they see the displays, be it larger than life balloon garland installations, shimmer backdrops, or ceiling suspended flower arrangements. If it does not go on to your guest's Instagram stories, then it hasn't made the cut.
#3 Top Kids Party Trend for 2021 and 2022 – Say it with Flowers
Whether using dried florals or fresh flowers, they can make any birthday party or celebration look beautiful. Flower displays elevate the sense of style and sophistication of a celebration and this is likely to be a big party trend for the rest of 2021 and 2022. Elaborate floral backdrops to delicate floral centrepieces seem to be an integral part of every soiree.
#4 Top Kids Party Trend for 2021 and 2022 – Outdoor Parties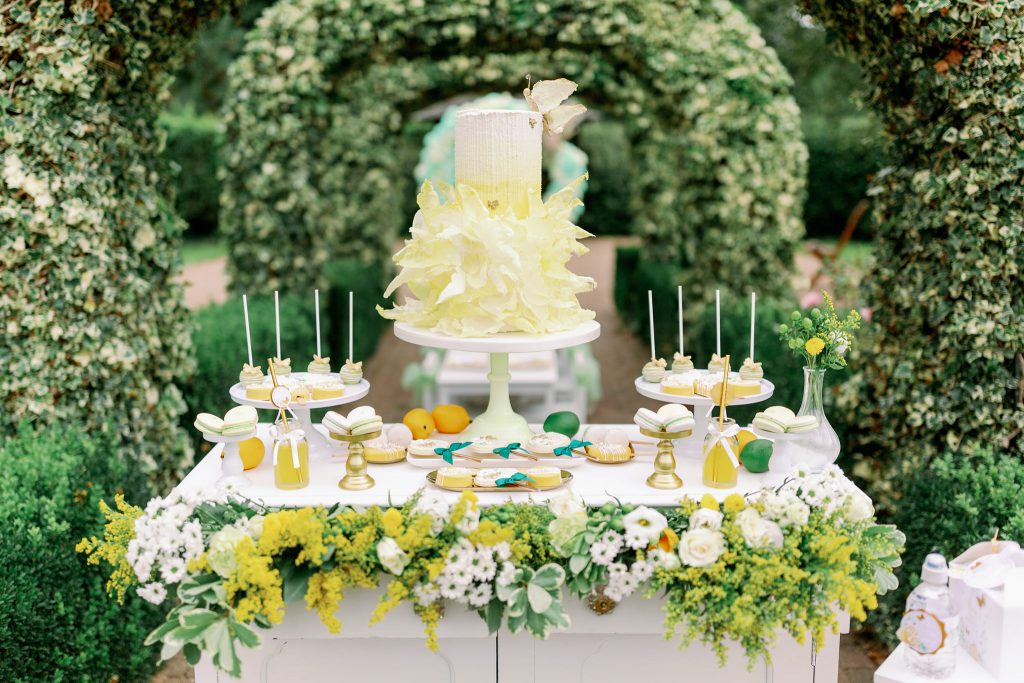 Thanks to Covid-19 gracing us with its presence last year, we have definitely seen a rise in outdoor birthday parties and celebrations. Whilst initially these outdoor parties were to accommodate legal restrictions, this has brought a new found appreciation of the great outdoors. Elaborate outdoor picnics and kids summer parties will continue to be a big trend in 2022. Celebrating outdoors gives us the flexibility and peace of mind of enjoying the open space with loved ones without being worried about being confined in closed spaces.
#5 Top Kids Party Trend for 2021 and 2022 – Large LED Light Up Letters
Large LED light up letters are one of my most favourite décor trends for children's birthday parties. At Party Genie, we love using large 4ft LED light up letters. Be it a jungle-themed first birthday party, or a superhero-themed 5th birthday party, we love giving our kids parties that extra oomph with these amazing light up letters. The large LED light up letter trend is so popular, that we have actually used these at 40th birthday party celebrations for some of our 'not so little clients' too.
#6 Top Kids Party Trend for 2021 and 2022 – Layered Tablescapes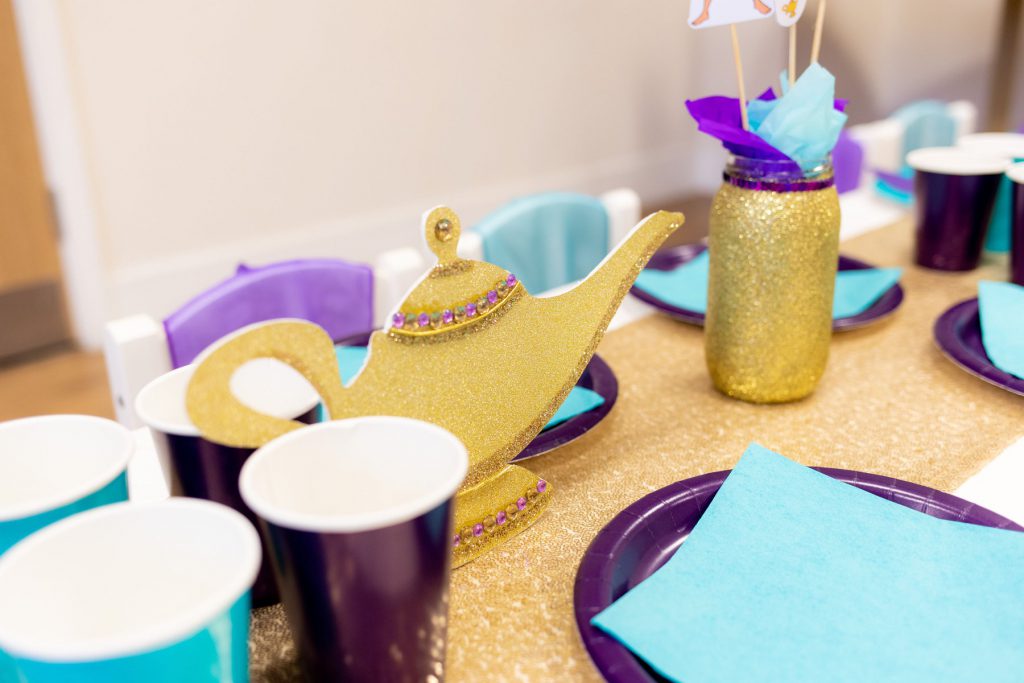 Layers while styling a table gives it a very stylised look. Multiple layers add height and texture to the table setting. From charger plates to a beautifully draped ribbon around the cutlery bring the entire themed look together. Aesthetically decorated placemats, name cards, menus and favours bring a tablescape to life, so it is no wonder layered tablescapes are likely to be a top kids party trend for the rest of 2021 and 2022.
#7 Top Kids Party Trend for 2021 and 2022 – Showstopper Cakes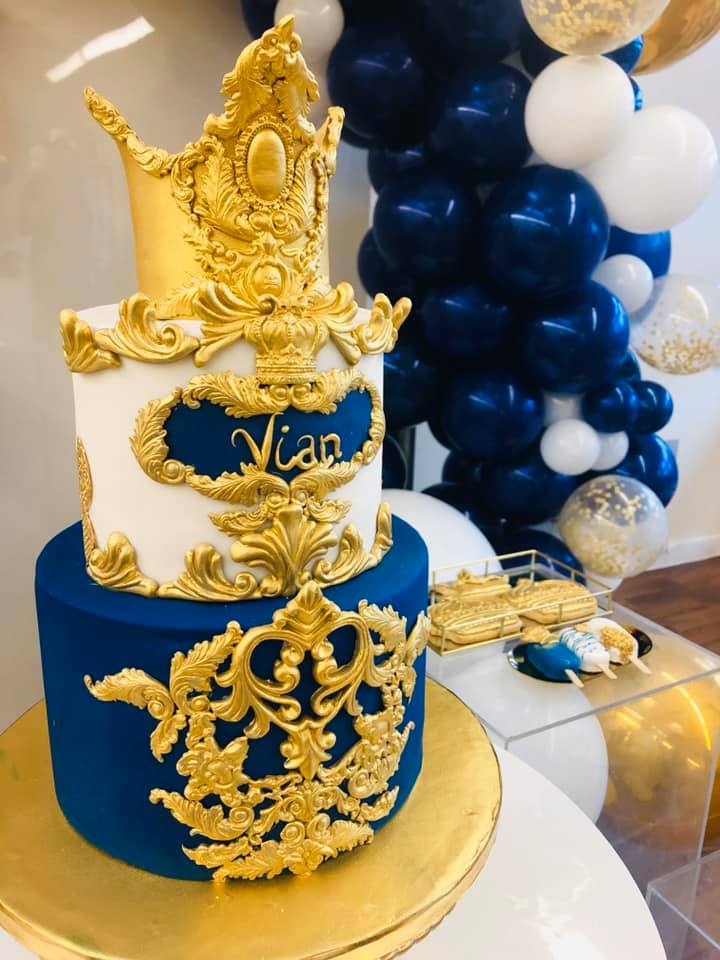 A kids birthday party is never complete without a visually stunning and obviously delicious cake. At parties you see kids jumping with joy at the mere sight of the showstopper birthday cake. Multi-layered, bespoke cakes have become a popular trend at children's birthday parties. If you are celebrating a unicorn themed party, you'd expect nothing less than a magical unicorn cake with a sparkling horn adorning the cake table with great poise.
#8 Top Kids Party Trend for 2021 and 2022 – Elaborate Dessert Tables
Displaying a tall cake on a dessert table is a unique way of making a statement and this will be a big trend for kids parties for the rest of 2021 and 2022. We love creating elaborate dessert tables especially for our children's parties consisting of a wide-ranging spread of luscious goodies, dessert tables have a certain symmetry to them. An eye-catching cake table with desserts arranged aesthetically can be one of the most striking features of a party.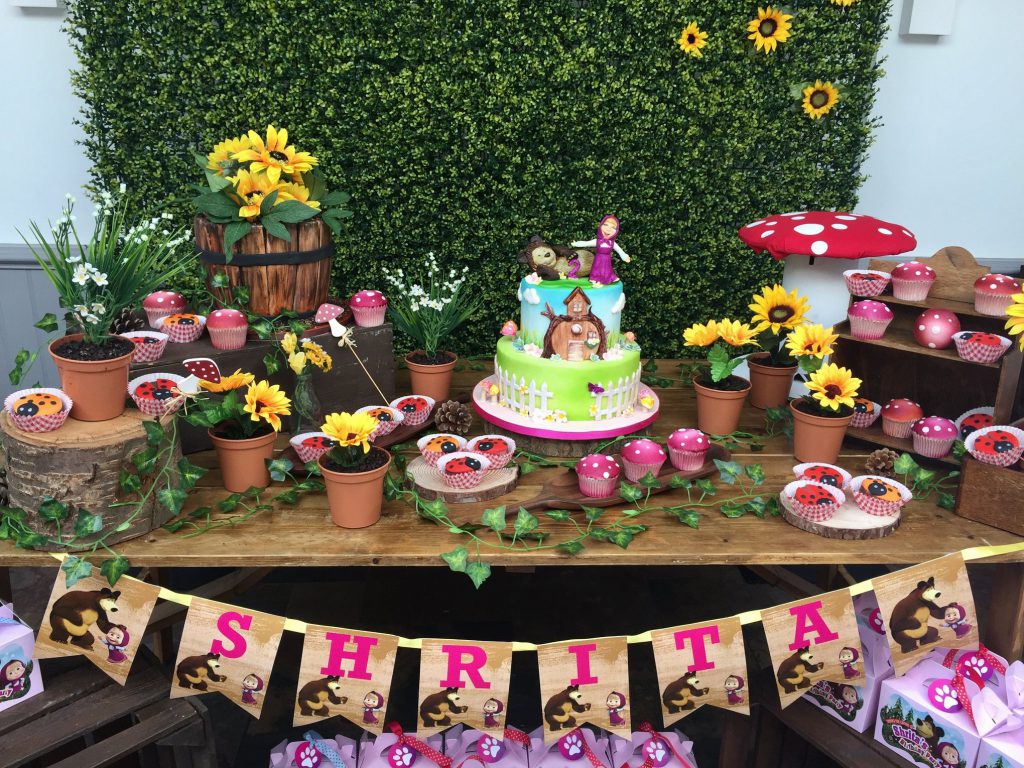 #9 Top Kids Party Trend for 2021 and 2022 – Teepee Sleepover Parties
The 2021/21 lockdowns have seen an increase in fun-filled Teepee sleepover parties at homes. Lockdown and its ever-changing restrictions have made the usual birthday celebrations with friends almost impossible. This has led to many parents, going the extra mile within the restrictions, to ensure their child still gets to celebrate their big day. For many, this has meant that the Teepee sleepover party has still taken place despite the invitation list having obviously been family only! Kids missed out on so much time with friends over the last year and are back enjoying the fun of sleepovers now that we are back to normality. Teepee tents create add a bit more excitement to the sleepovers, so this stylish trend is definitely here to stay for the rest of 2021 and 2022.
#10 Top Kids Party Trend for 2021 and 2022 – Personalised party bags
Kids and adults alike love a bag of goodies! At any birthday party, the kids wait expectantly at the very end, excited to pick up their bag of goodies, delving in headfirst with a heightened sense of anticipation at what might be in there! At Party Genie, we go all out on our party bags, offering party bags that can be personalised with the theme and individual names. We try not to go overboard on the sweets and plastic tat as it's always appreciated when the goodies in the party bags are well thought out and age-appropriate for the little guests. A useful and beautifully packed party favour stays on their minds for a long time and so this is likely to be a kids party trend that continues long into 2022.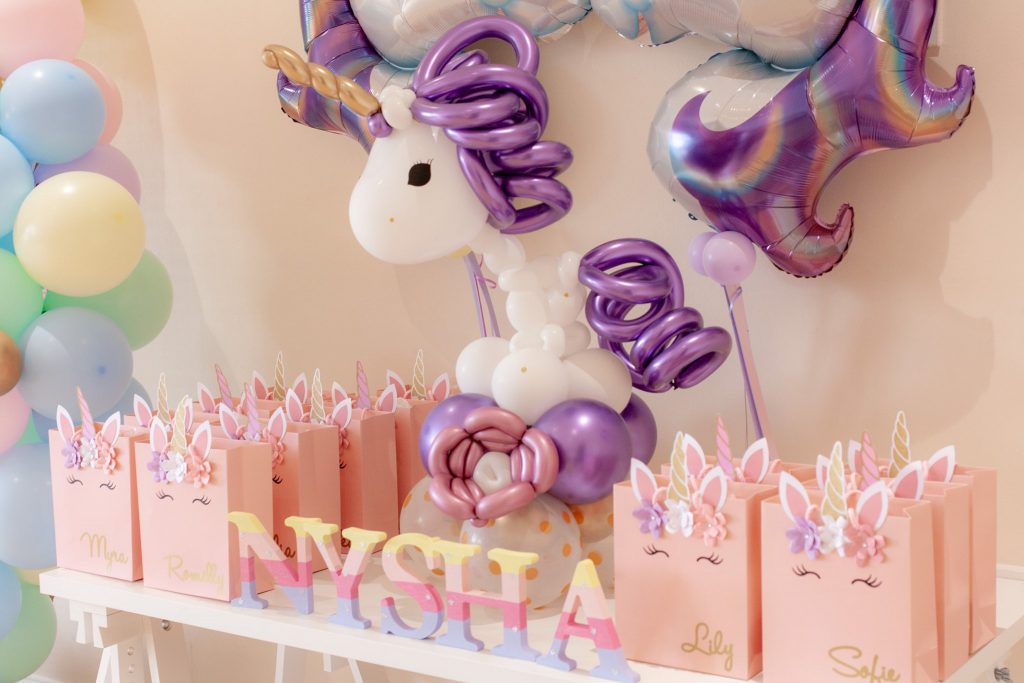 The Top Trends for your 2021 and 2022 Kids Party
Whilst we might want to forget 2020 and the first half of 2021, the Covid restrictions changed how we plan childrens parties. Some of these restrictions showed us a fun, new way of organising kids parties, such as embracing the outdoors, and these are likely to be trends that continue into 2022, long after the Covid pandemic has (hopefully) come to an end.
If you would like the help of a Children's Party Planner to embrace the top party trends for 2021 and 2022 (or do something completely different), let's chat about how we can bring your party vision to life!