The warmer weather is at last on its way and what better way to spend a summer evening than having a garden party. A garden party can be less stressful than hosting inside your home as spillages are not a concern and you have the added luxury of eating and drinking outdoors – so it's no wonder that outdoor parties are a big trend for 2022! In this blog post I've rounded up all my top tips for hosting a positively radiant summer garden party!
1. Summer Garden Party Decor and Having a Theme for your Garden Party
Just because your party is happening outside, that doesn't mean you have to miss out on all the little details that make the experience a joy for everyone. Decor is one of the little details that can make a big difference to garden parties, or any party really. The easiest way to get started with your garden party decorations is to set a theme. Having a theme to your decor is also a great way to add an extra layer of fun to your summer garden party and will make your party a memorable experience for you guests.
You might be wondering how on earth you are going to have themed decorations in your garden, but fret not! It's easier than you think. Most garden parties will involve food, meaning you will need a table. Even if your tablescape is the only thing that is visually themed, it will help to tie your party theme together in a big way if it fits with your food and drink options. For example, you could have a tropical themed garden party. This could then be worked into the decorations on your table, along with plenty of fresh fruit, sea food and a nice fruity cocktail to really give your guests that tropical vibe.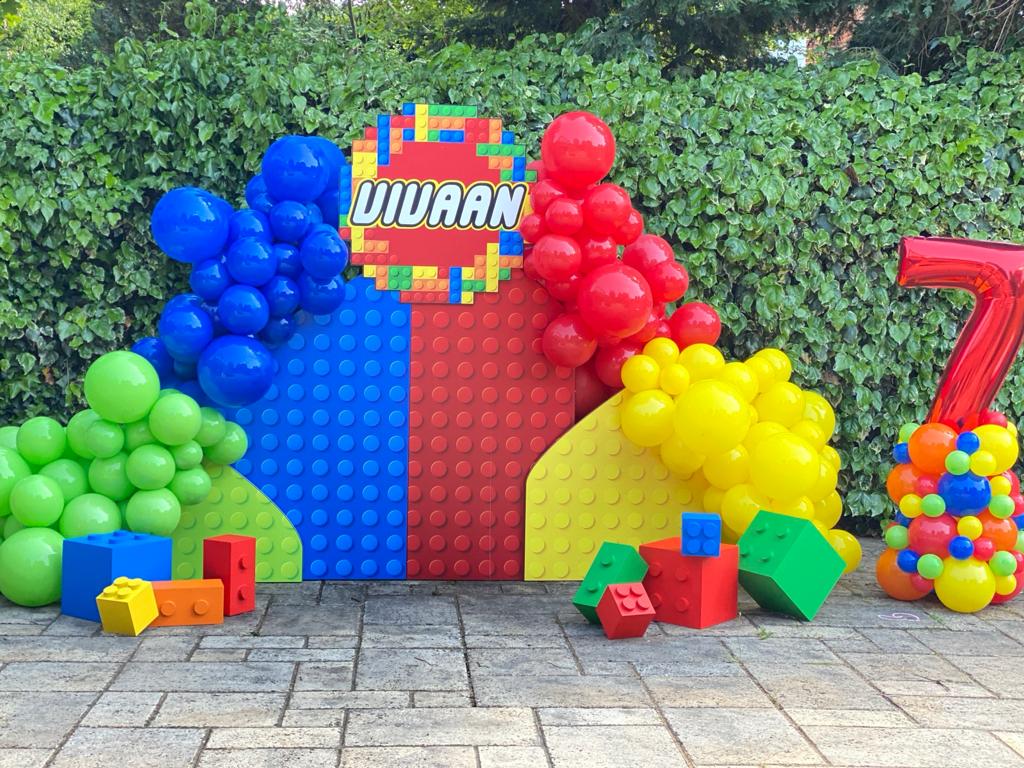 If you want to go the extra mile with your party decor, be sure to take advantage of everything your garden has to offer. Do you have an old shed? Decorate it like a beach bar! As a final touch, have some fairy lights or lanterns dotted around your garden to create a soothing ambience when the light drops.
 2. Food and Drink for your Summer Garden Party
Food is an essential part of the party experience. No one wants to party on an empty stomach! Garden parties often involve sharing plates, buffets and generally a help-yourself sort of attitude. This creates a lovely atmosphere for your party and will encourage your guests to mingle as they help themselves to a bite to eat here and there. So I highly recommend sharing dishes and a buffet style for your garden party as it will take a lot of pressure off you as the host. It can also be a nice change of pace for everyone attending. Another super fun way to spice up your summer garden party is to ask everyone to bring a dish! This means way less food prep for you and is also a lovely way of bringing your guests together and giving them the feeling that they all contributed something to the evening.
However, safety should also be a consideration when feeding your guests like this at your summer garden party. As it can be so easy for someone with a serious food allergy to unknowingly consume something that may cause them harm. To avoid having food allergies crash your summer garden party, just ask all of your guests if they have any food allergies. If any of them do, simply label all sharing dishes clearly to make it easy for them to avoid anything they are allergic to. This is a little bit more effort on your part, but it really makes all the difference in making your guests feel accommodated and comfortable.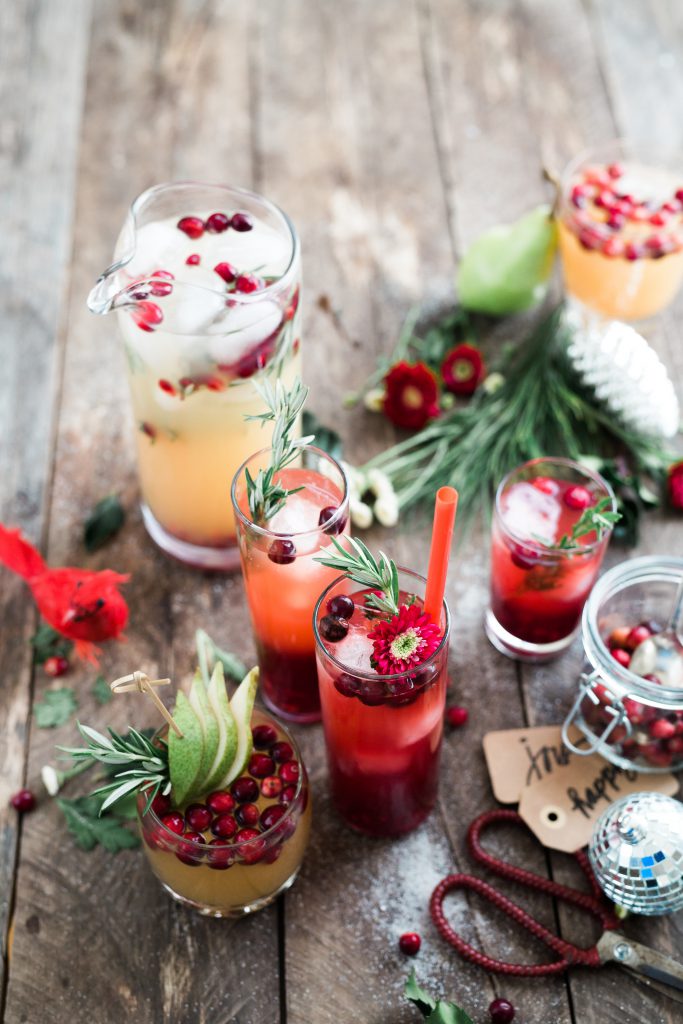 Lastly, you'll want to provide plenty of cold beverages for your guests, since you are likely to be hosting your garden party on a warm summer evening. Making a cocktail is a nice touch and there are plenty of recipes that don't require much effort whilst still being delicious. But make sure you provide a non-alcoholic option as some of your guests might not want to drink and if any kids are attending you might want to have some squash in as well.
3. Entertainment for your Summer Garden Party
The last step to hosting an amazing summer garden party is to make it entertaining! However, it's not something you need to get stressed about. Entertainment for your summer garden party is something that you will want to tailor for your guests' age group. If you know there will be lots of kids attending, it can be a great idea to have some lawn games for your summer garden party. Fun activities, such as bowls or giant jenga, are great for keeping kids occupied if they are waiting for the food to be ready or if the adults are ready for a glass of wine.
If most of the guests at your summer garden party are going to be kids, a pinata is a fan favourite and is great for tiring out hyper children! If most of your guests will be adults, you can get away with just having a good quality speaker playing some relaxing tunes in the background. A lawn game such as bowls also has the added benefit of being enjoyable to adults and this can be a nice way for your guests to break the ice.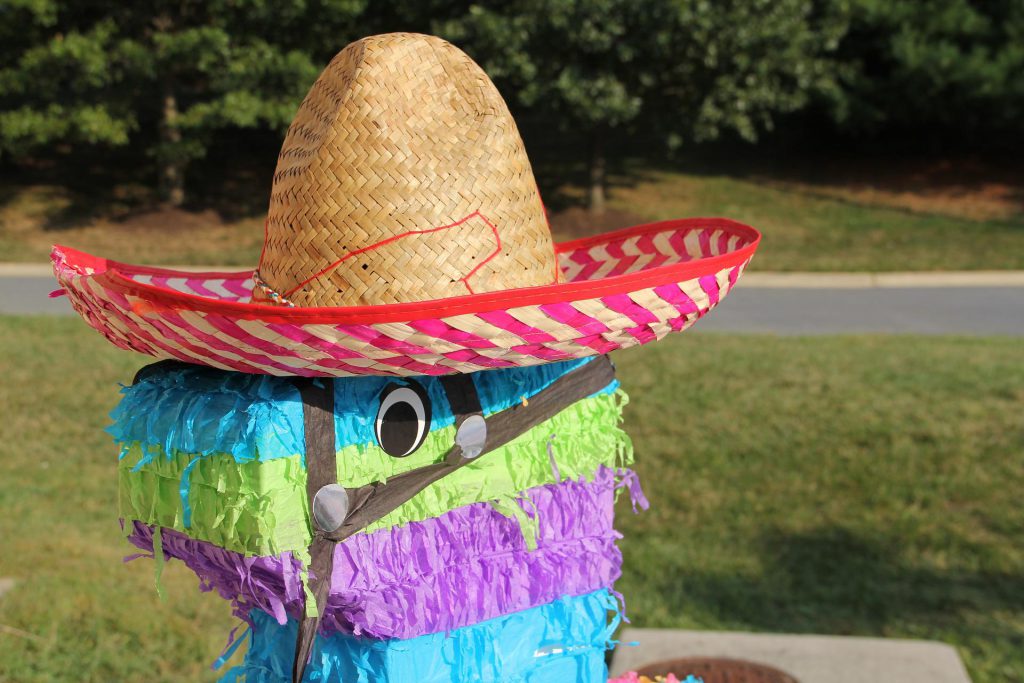 If You Want to Party This Summer, Why Not Do It Outside?
Whether your summer garden party is just for close friends or it's a kids birthday party, I hope that there has been something useful or inspirational for you in this blog post. Remember, the whole point of having a party is to have fun! So don't get stressed out about hosting the best party ever, just work with what you've got and enjoy yourself!
If you would like some help planning an unforgettable summer garden party, get in touch to find out more about our bespoke party planning services.