The spookiest time of year is fast approaching and so I've decided to dedicate this blog post to Halloween parties! There is perhaps no better time to host a party than on Halloween because it's the perfect excuse to go crazy with your decorations if you want to and who doesn't love a bit of fancy dress? Get ready to take your party up a notch this year because today we are going over the top 5 trends for your 2022 Halloween party.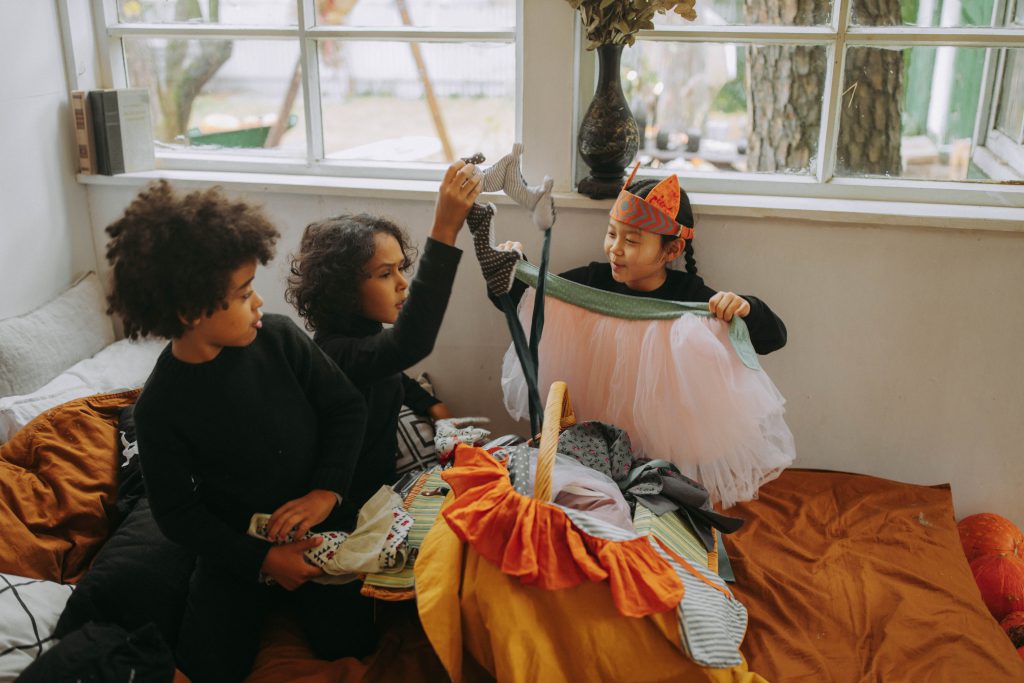 Top 5 Halloween Party Trends for 2022:
Pastel pumpkin colour scheme

Halloween scented candles

Witchy wine signs

Halloween themed bakes

Creative pumpkin carving ideas
1. Pastel pumpkin colour scheme
This year there is a big focus on decorating indoor spaces with a colour scheme of orange, peach and cream. Tones of pumpkin are particularly popular this year as it will keep the space light and bright but without compromising on the core Halloween theme. Whilst pastels might seem more sweet than scary, they will add a unique atmosphere to your party whilst staying consistent with a classic theme. 
This colour scheme is also great if you will be having a lot of young kids attending your Halloween party as it doesn't require a lot of effort on your part. You don't need to stress over having the scariest decorations possible. The kids are more likely to be concerned with each other's costumes rather than your decorations.
2. Halloween scented candles
To enhance the pastel orange theme you could also put out some Halloween themed scented candles. This will make your party venue feel more atmospheric and give the room a mysterious vibe. It's not difficult to find creepy candles in any shop that sells Halloween decorations and something skull/monster shaped will really add to the spook factor of your party! Just make sure you keep the candles a safe distance away from any children or alternatively, use battery operated candles instead.
You can easily make your Halloween party more fun for adults by decorating your alcohol! This doesn't need to be anything elaborate either. A simple yet funny sign to direct adults towards your alcoholic refreshments is all it takes to make things fun and lighthearted. You could have 'witchy wine' signs or perhaps a sign saying 'I put a spell on brew, and now, you're wine!'
4. Halloween themed bakes
When it comes to hosting a great Halloween party, snacks are crucial! If you're willing to go the extra mile, spooky snacks are a guaranteed crowd pleaser. This is also a great way to make your party unique and people will remember that you put in extra effort to feed them whilst also sticking to your theme! Making a Halloween themed bake doesn't need to be something stressful or difficult either. In fact, when it comes to themed party snacks, simple is often best! Like these easy Halloween brownies for example.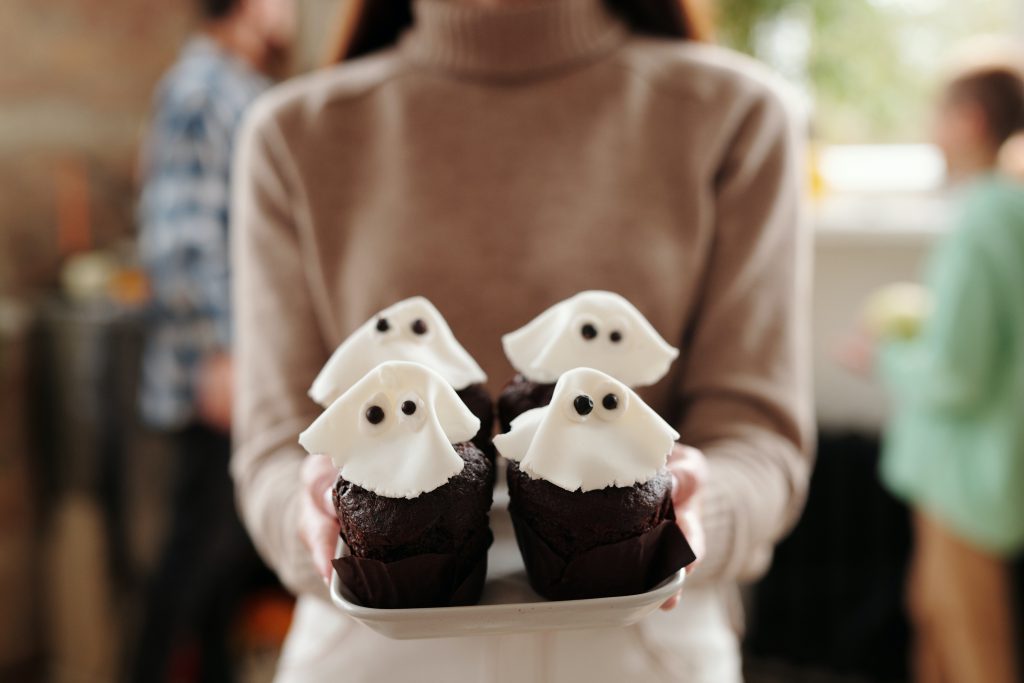 5. Creative pumpkin carving ideas
There is one obvious king of Halloween party decorations. The Pumpkin. I know they are notoriously messy and definitely not the easiest decoration to pull off. But if you do it well then your Halloween party will be a hit. Remember, you don't have to go down the traditional spooky pumpkin route. If you want a pumpkin decoration that is a bit less hassle, don't worry about carving some elaborate design into it. Simply hollow it out and fill it with dried flowers and leaves that match your colour scheme. However if you do prefer the traditional spooky style, carving skeleton hands into pumpkins is very popular this year and also carving scary faces and adding glow in the dark teeth to lighten (or frighten) up the traditional carved face.
Have a spectacularly spooky Halloween party this year
Halloween is a fantastic time of year to have yourself some festive fun and I hope this article has given you some inspiration. You don't have to use all of these decoration suggestions for your party. If you want to keep the cost and the effort to a minimum, just choose a few and do them really well and you are sure to have a memorable Halloween party this year.
Do you love the sound of a Halloween party but don't want the stress of decorating yourself? Get in touch now for a stress free party planning experience this Halloween.